Fixed
Houston Dental Laboratory Services
As a cosmetic and crown and bridge specialty laboratory, Duong Dental Designs offers a wide range of all-ceramic and traditional restorative options. Because material choice plays a significant role in successful esthetics, we encourage our doctors to consult with our technicians to determine the best restorative option for each patient's indications.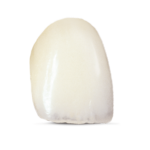 IPS e.max®
The most established name in high-translucency restorations, IPS e.max® is an ideal option for anterior restorations. Fabricated on our cutting-edge CAD/CAM workflow for maximum precision to reduce chair time, lithium disilicate IPS e.max restorations offer a wide range of shades while maintaining consistent translucency. With average flexural strengths of 360 MPa, it's approximately four times as durable as feldspathic porcelain.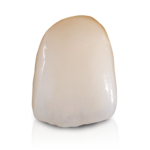 IPS e.max® Zirconia
Duong Dental Designs' take on PFZ restorations, IPS e.max® zirconia restorations feature lithium disilicate ceramic pressed to a CAD/CAM designed and fabricated zirconia coping for improved strength. Eliminating dark spots at the margin associated with metal substructures, these restorations also offer a more conservative preparation than conventional IPS e.max crowns.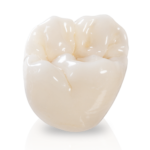 Full-Contour Zirconia
The only zirconia available that recreates the IPS e.max® shade system, Full-contour zirconia offers optimal esthetics, particularly when coupled with existing IPS e.max restorations. Full-contour zirconia provides virtually unbreakable strengths up to 1,200 MPa that make it ideal for posterior restorations. With Duong Dental Designs' expert CAD/CAM technicians' attention to detail, every crown features lifelike occlusal anatomy and seats quickly with minimal chairside adjustment.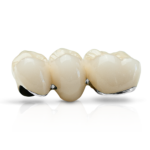 PFM
Rely on Duong Dental Designs' experienced ceramists to produce hand-stacked porcelain on every traditional porcelain fused to metal crown. Available with your choice of alloy -- non-precious, semi-precious or high noble -- to help manage patients' budgets and insurance reimbursement policies, our PFM restorations are also available with a porcelain margin for advanced esthetics.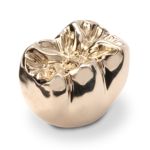 Full-Cast Crown
When limited clearance or bruxing is a concern, full-cast crowns remain many doctors' choice of posterior restoration. Fabricated from non-precious or yellow high noble alloy, full-cast crowns offer unsurpassed strength, while causing less wear on oppositional enamel than any ceramic available. Highly resistant to plaque and bacteria, full-metal crowns are an optimal choice when esthetic considerations aren't a factor.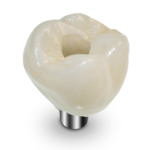 Implant Crown
Restore implants with confidence when you team with Duong Dental Designs. Available in your choice of high noble or non-precious, our implant crowns are fabricated for high performance and the ultimate in esthetics.
Use manufacturer's tooling to remove healing cap. For multiple units, start in the posterior and work toward anterior. Then, use manufacturer's tooling to place transfer coping. Ensure components are fully engaged before tightening screw.
Take an X-ray to verify proper seating of components. Next, ensure transfer coping does not hit tray. Use heavy body polyvinylsiloxane impression material. Record impression. Finally, when impression tray is removed, the transfer coping stays in the mouth. Remove transfer coping and replace healing cap.
For multiple units, start in anterior and work toward posterior. Check fit of impression coping into impression. Send to lab.
Seat abutment. Torque screw into place per manufacturer's recommendations. Next, use composite to fill over the implant screw.
Cement restoration over implant with a resin-reinforced ionomer (i.e., RelyX, 3M ESPE).